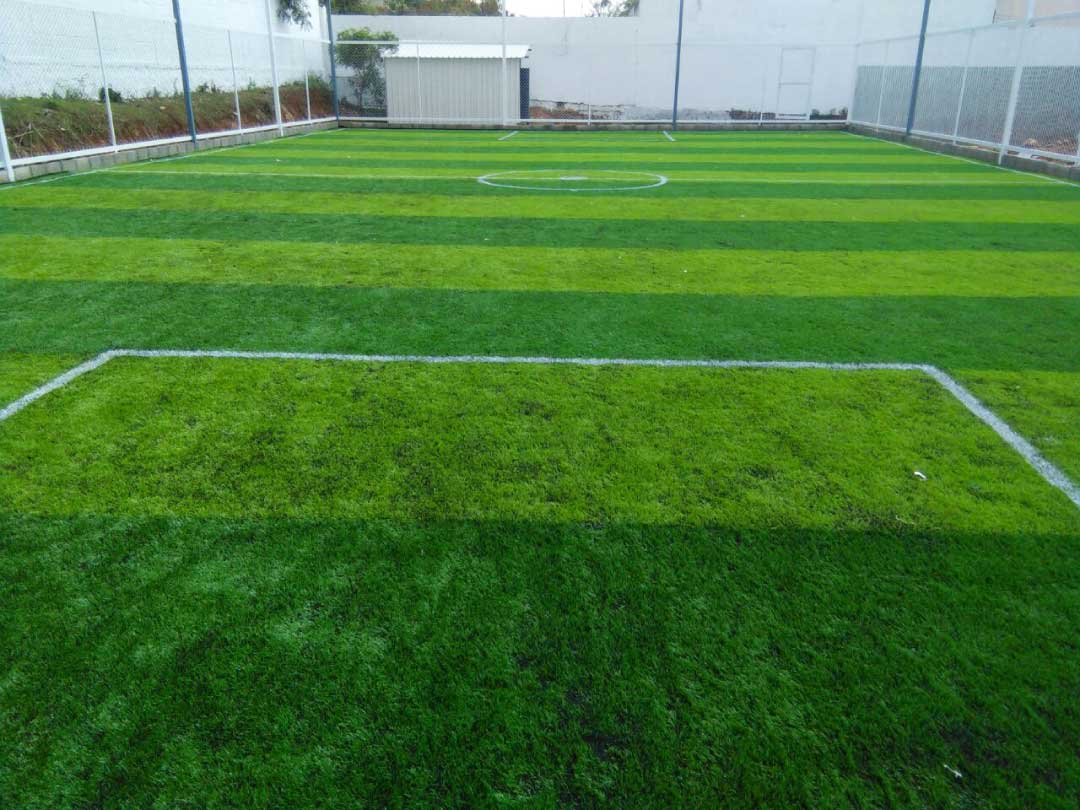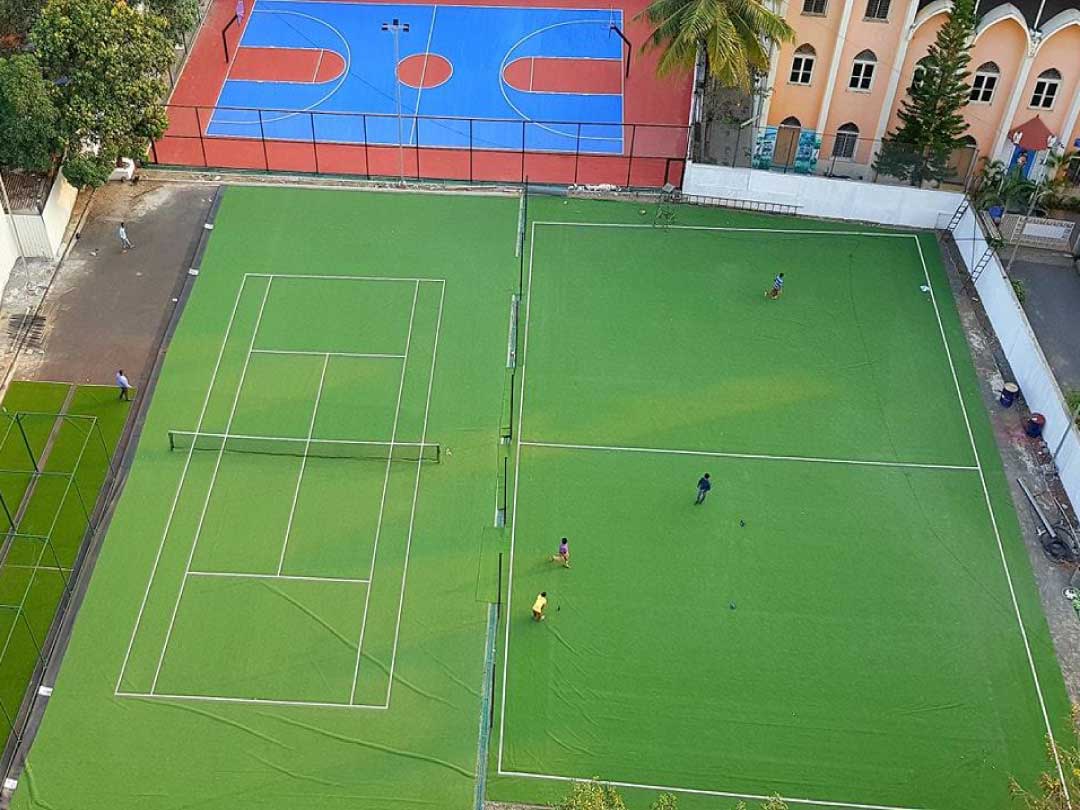 Football / Futsal Pitch
(Artificial Turf)
At Olympiados, we convert an uneven mud surface into a professional level turf with accurate specifications. Our turfs are FIFA certified and we provide a comprehensive solution including lighting systems. We follow the construction process approved by FIFA. Our field layout is attractive and made using the ideal materials. The finished product provides durability and a strong aesthetic appeal to your school, college, real estate or club. 
We are proudly associated with leading artificial grass suppliers for a Football or a Futsal pitch. We study the structural strength and technical requirements of the layout and provide a sustainable engineering solution.
We offer multiple options for Futsal base preparation and multiple types of turfs catering to our clients' requirements. From the sub-base layer to complete construction of top quality turfs, Olympiados covers all your requirements.