Cricket Ground Construction
Building Grounds For The Champions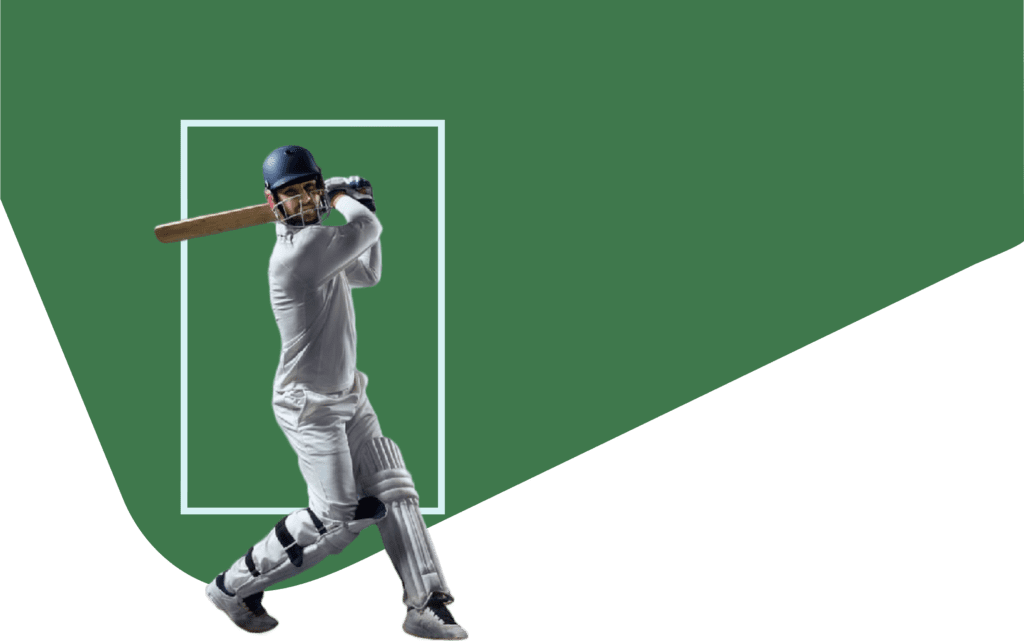 Cricket Ground Construction made easy
Olympiados is expert in developing and constructing state-of-the-art cricket pitch. We comes with expertise of developing high-quality  Cricket grounds. Our team of experts will guide you through the entire process, from start to finish. With our help, you can easily build a cricket pitch that meets all your requirements, be it a small synthetic cricket pitch or the whole cricket ground with natural grass. Our experienced team of professionals guide our clients through the entire process of construction, from start to finish. This ensures that the final product is of the highest quality and meets all international standards.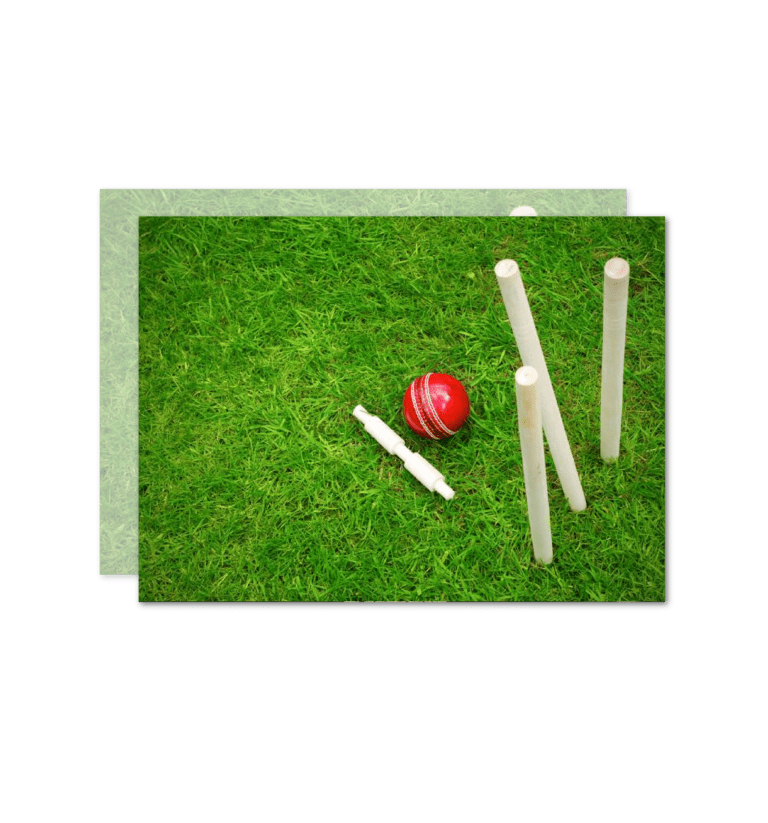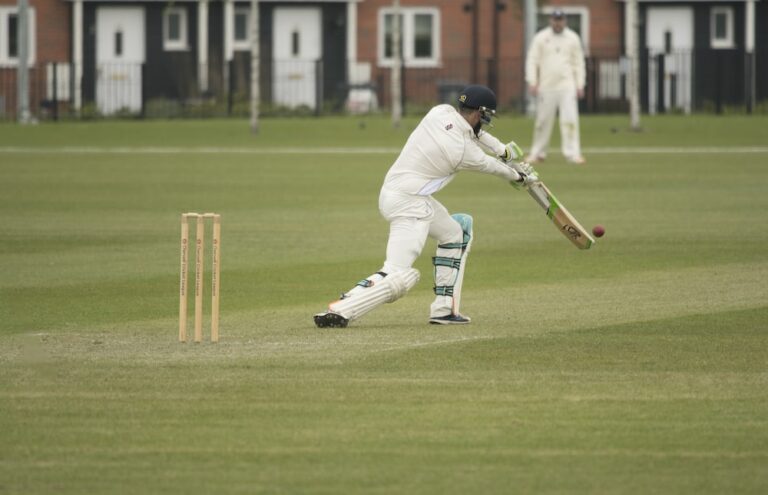 Natural Grass Cricket Field
Natural grass cricket fields are of experts job to create the adequate slope, irrigation system, underground drain systems and natural grass selection according to the climatic and geographic conditions. Olympiados is a leading provider of natural grass cricket pitch turf. Our expertise, services and products are also backed by modern technology and an efficient drain system to meet international standards.
Synthetic Grass Cricket Field
Olympiados is a highly reputed and professional installer of synthetic cricket pitches across India. We help our esteemed clients build their state-of-the-art cricket pitches. Our team also offers a wide range of sports infrastructure consulting and equipment for the same. The materials we use replicate the look and feel of a natural grass pitch. Our exceptional cricket pitch is perfect for players to practice their batting, bowling, and fielding techniques without worrying about injuries, and ball bounce.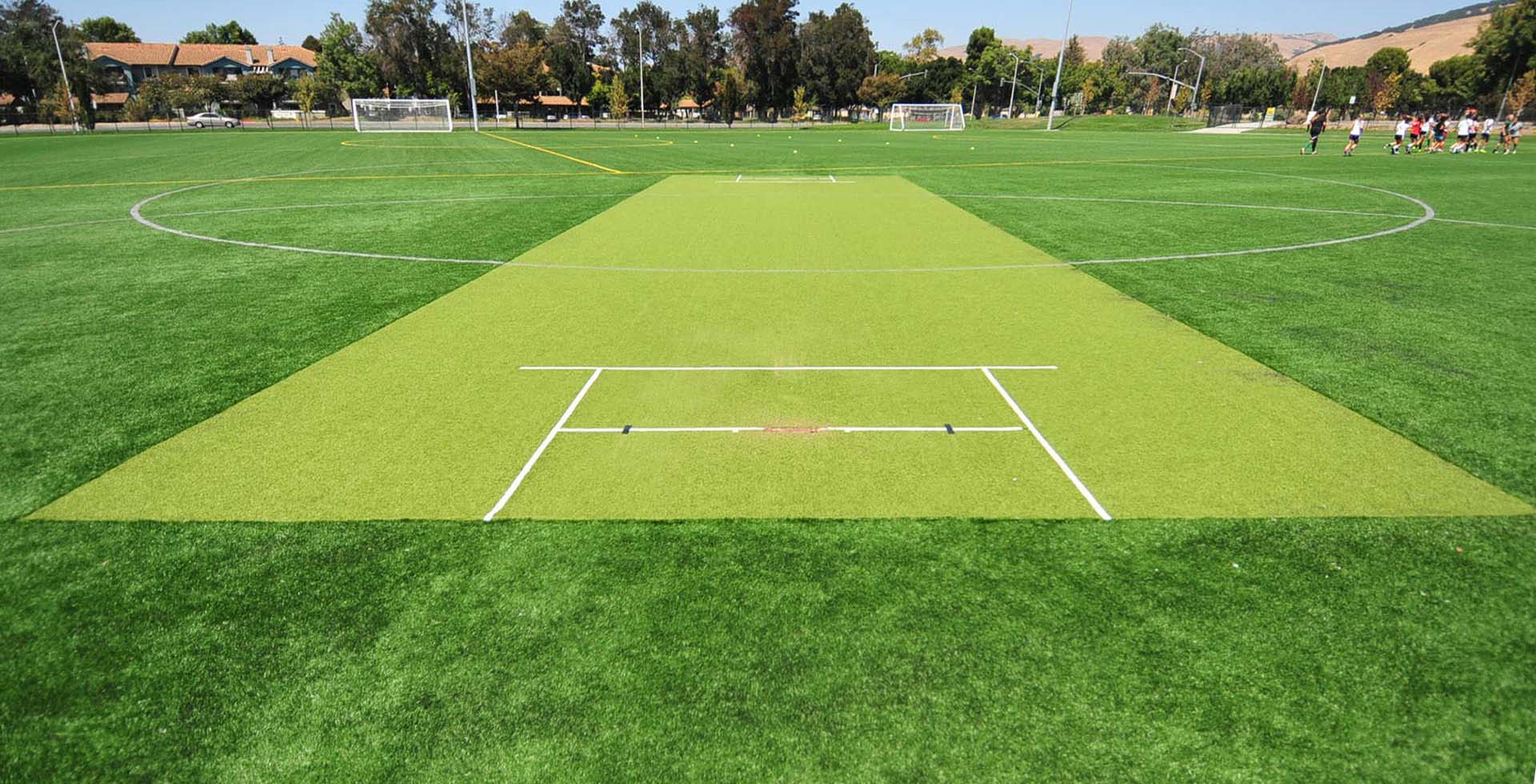 Cricket is a popular sports and hence becomes a must have sports facility for schools. You need a professional company to build sports infrastructure for schools.
As part of the amenities its a common concept to provide Cricket practice pitch in real-estate projects. Olympiados has a vast experience with many real-estate companies for their amenity infra.
Sports Clubs does coaching , practice games and even inter corporate events and competitions in synthetic turfs.  Olympiados helps you to built sustainable cricket pitches for you.
Sports Contractors of different league
Olympiados will help you design and construct world-class Cricket pitches with state of the art irrigation, drainage systems with aerated systems for international matches that drain the ground right after the rain and ready to play grounds. Our expert team can help you build international standard cricket grounds in natural grass. We are also suppliers and installers of artificial synthetic turfs for cricket pitches. 

Explore our products and services to learn more about your requirements and options. Connect with us with your requirements, our project team will be happy to help you with design, consultation and with detailed estimation.