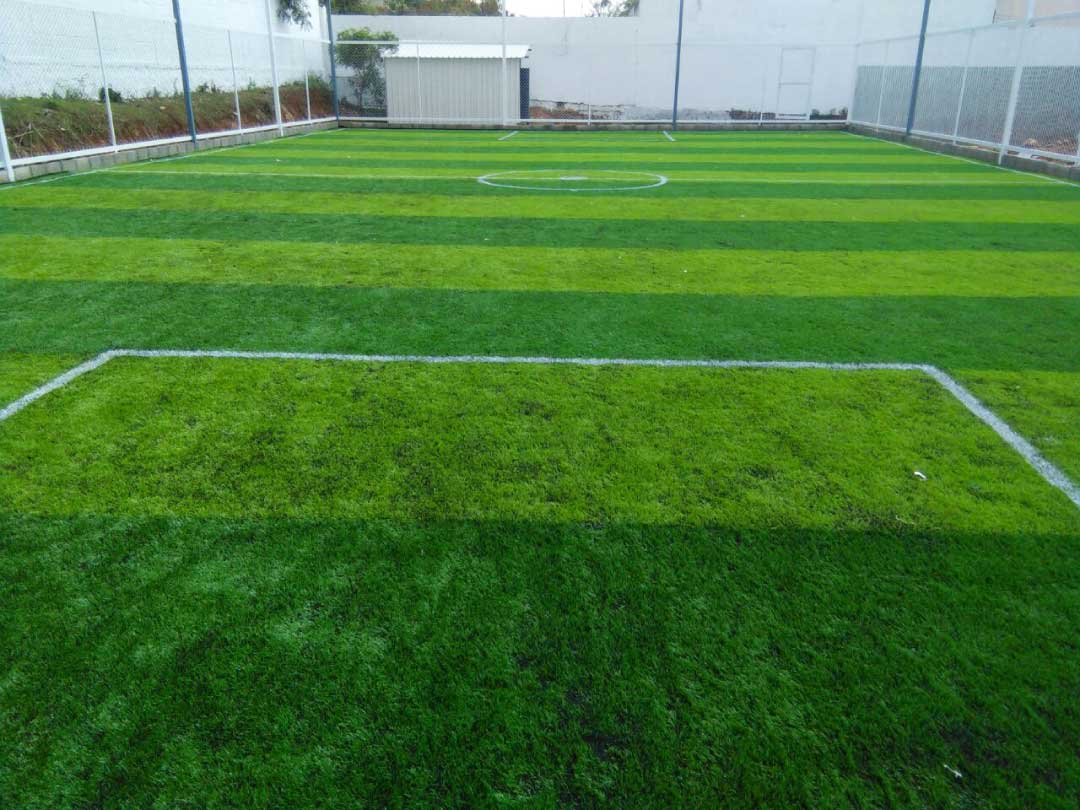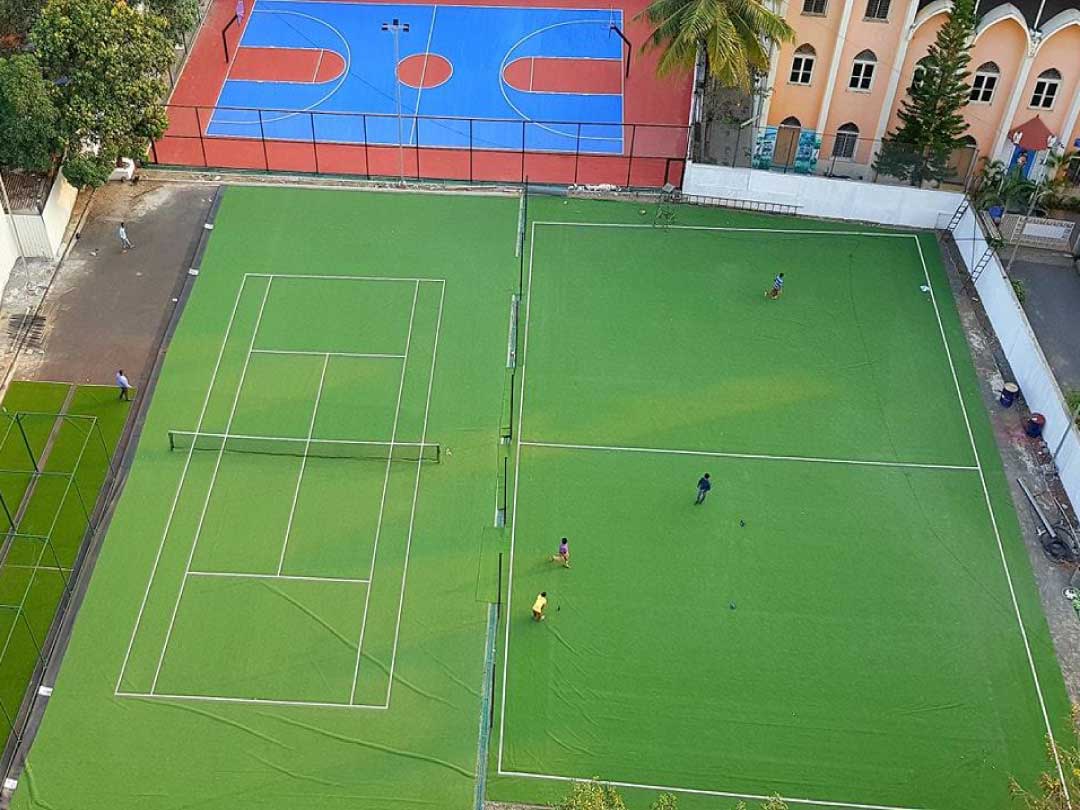 Football Ground
Olympiados is a turnkey sports contractor specialised in developing football ground. We develop football field natural grass and synthetic grass as per the football field
dimensions and football ground drawing and design. Olympiados is a reputed artificial grass & natural grass supplier for the football pitch.

Our qualified team would suggest what the best grass for football field in India is, be it natural grass football field construction or a synthetic grass mat. Olympiados is a leading supplier of FIFA certified synthetic grass. We also design and develop quality fencing for 5 a side futsal and 7 a side futsal courts and also, we supply and install floodlights for the football field. Football turf cost varies with football field dimensions and the football turf size. we provide a comprehensive solution including lighting systems.   
We are proudly associated with leading artificial grass suppliers for a Football or a Futsal pitch. We study technical requirements of the layout and provide a sustainable engineering solution. We offer multiple options for Futsal base preparation and multiple types of turfs catering to our client's requirements. From the sub-base layer to the complete construction of top quality turfs, Olympiados covers all your requirements.