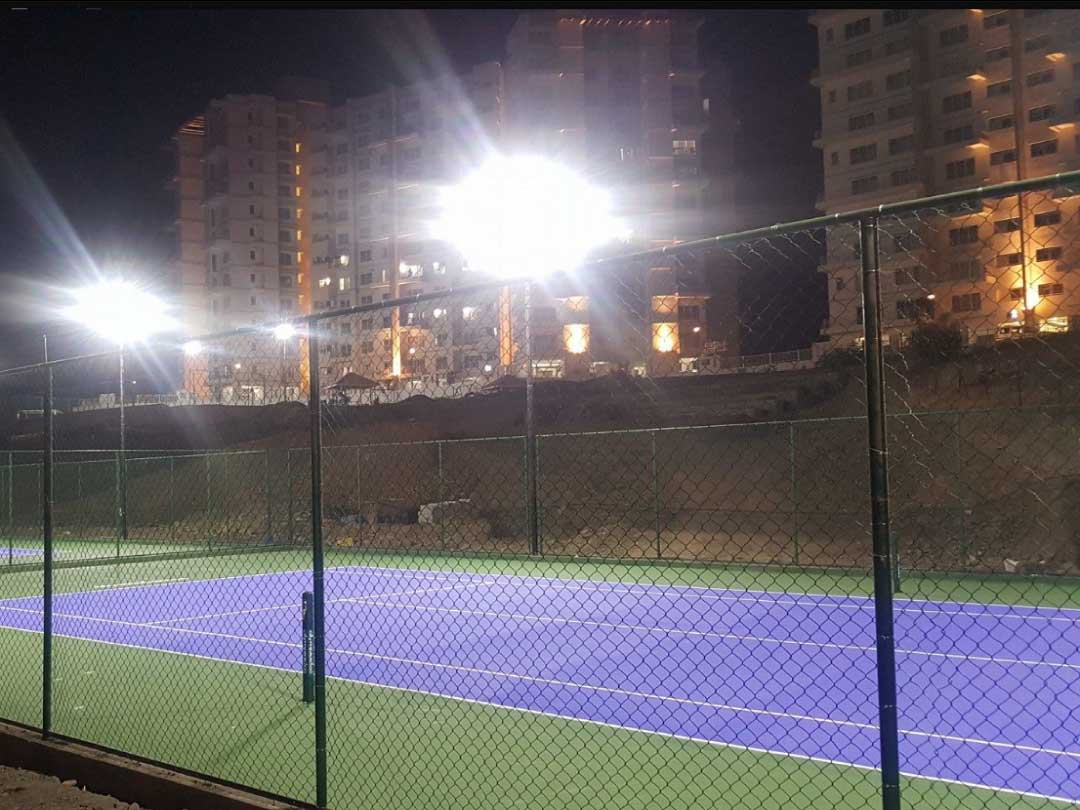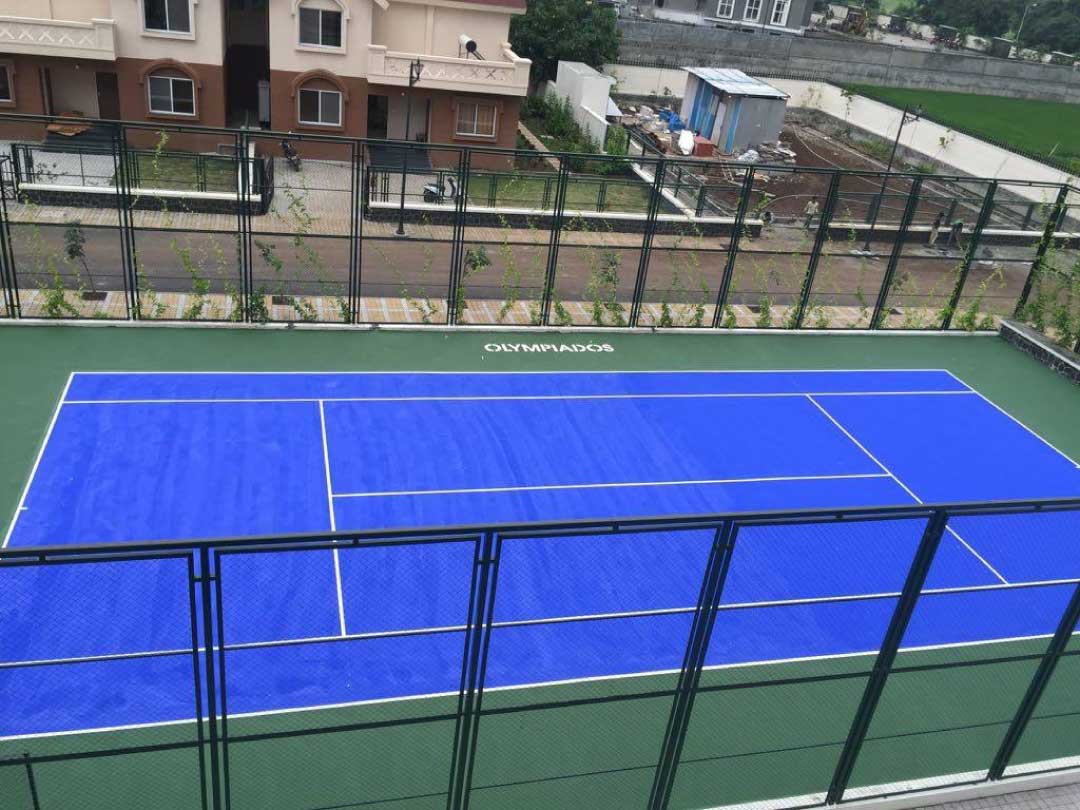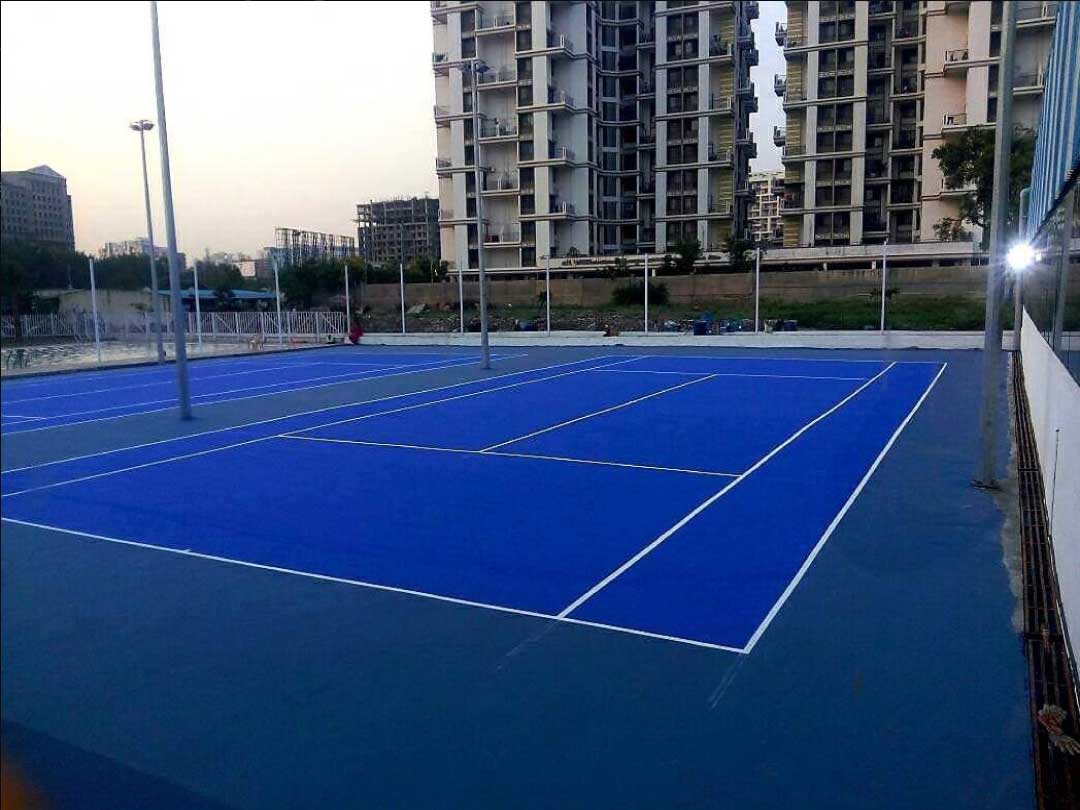 Olympiados is a master turnkey project contractors specialised in base work construction like asphalt base, Sports lighting, drainage systems, Fencing , Tennis Poles & Nets and Synthetic Tennis Courts surfaces delivering to the highest standards. Olympiados only uses ITF certified acrylic 5 and 8 layer systems for outdoor tennis courts. We also provide ITF certified synthetic grass for Tennis Courts.
Dimensions of a Tennis court is often misunderstood. Make no mistakes, the official size of a  Tennis Court is 60 X 120 feet.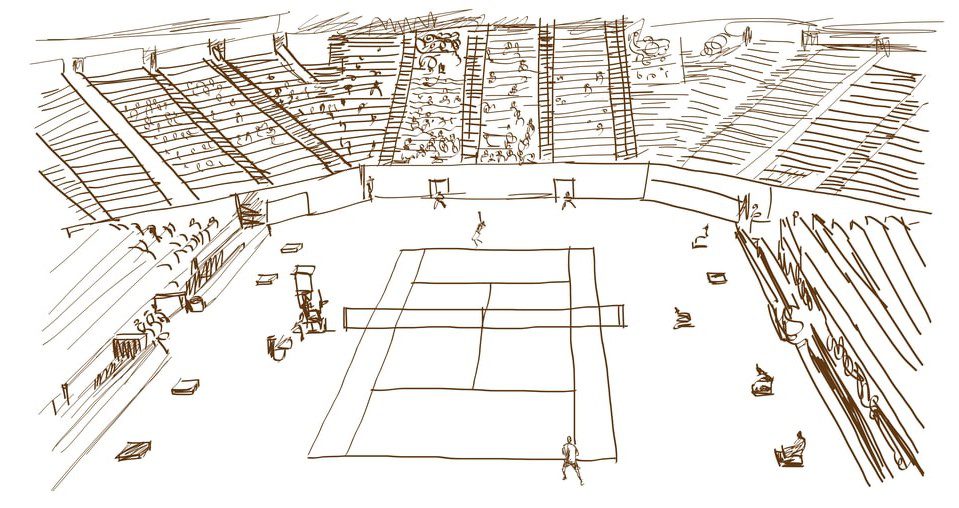 If you want us to design various acrylic color options or design layouts for your Court, please contact Olympiados expert team.