Sports Infrastructure
Large Projects
Sports Complex | Sports Stadium | Sports Club | Sports Facility Construction
Olympiados is a top sports  infrastructure company for major sports facility projects like sports stadium ,sports complex, sports club. Turnkey sports contractor for running tracks, football fields, cricket grounds, hockey fields. We are the partners with  the best raw material manufacturers in the world and use  products that are approved by the world federations to give you superior world-class sports infrastructure.
Don't Worry, We'll Handle Everything
Right from planning designing, base-work construction, synthetic sports floorings to chain link fencing and lighting all end-to-end solutions for large turnkey projects.
From planning, designing, executing, we are there with you in the building of the Sports Facility project and make it successful.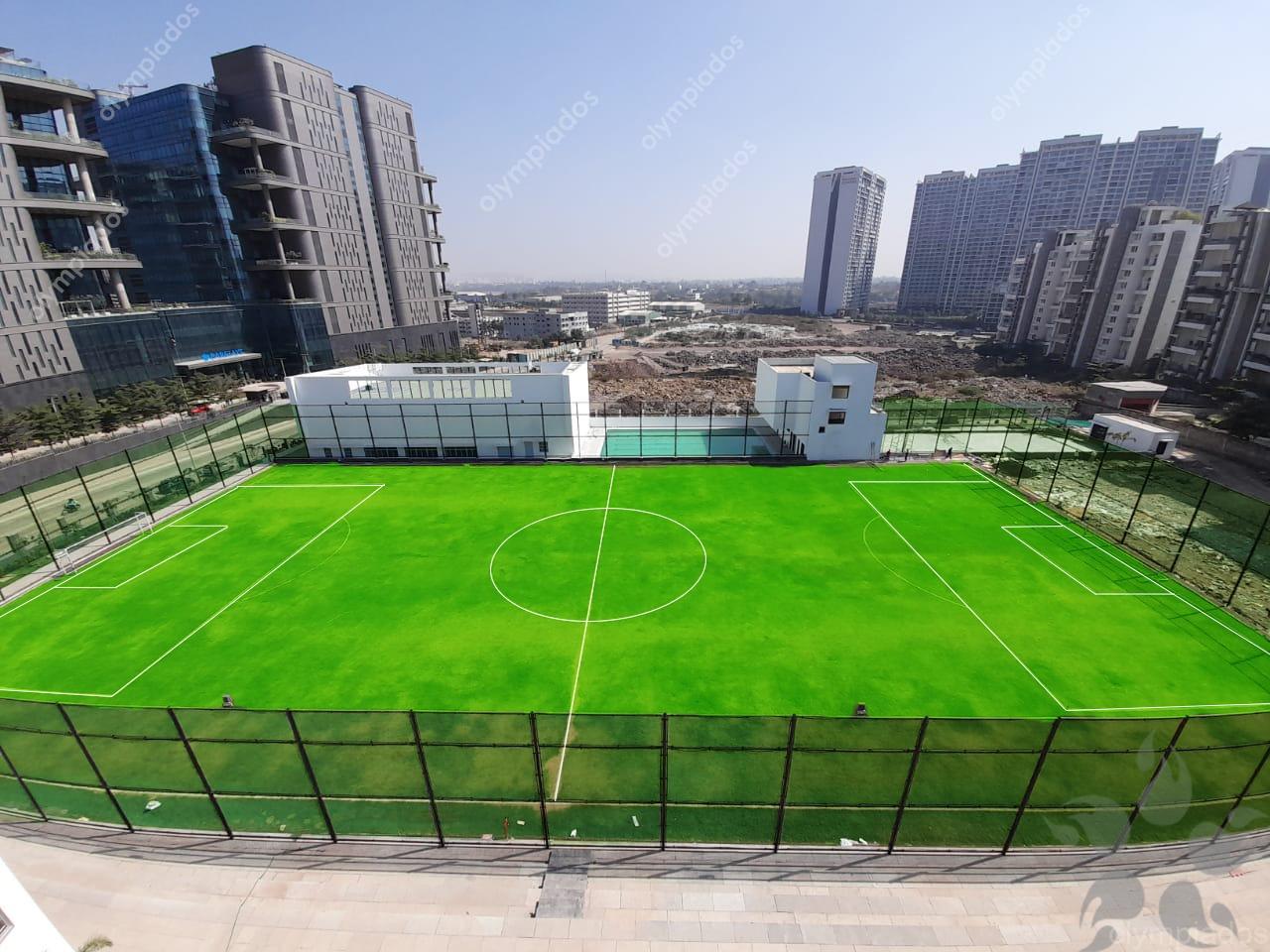 Excited for the new Real estate projects
Tell us exactly what you need
Share the details of the facilities you want to built and our project team will guide you how we could develop a world-class sports infrastructure
We'll plan the perfect move for you
We will design and plan it for you how the court and other facilities would look and based on the available options and area we give you the best quote
You just handover the site as it is, we built the substrate to synthetic, fencing to lighting and sports equipments all done by a professional team of engineers.
We've helped Hundreds of people Built sports infra
The best sales pitch for us is to ask the customer to talk to our existing clients for their feedbacks and reviews.
Iftikar sheikh
Riverdale Duville
"Olympiados really provide good work with our kid's play area. Professional and stick to timely delivery."
Sachin Khot
Godrej Properties
"I am happy to give you feedback regarding your gym equipment project at Mahalunge. Work has been carried out nicely and following things are really appreciable-Timely delivery of equipment, product quality is very good, Execution is carried out with good technical supervision, professionalism &commitment towards work."
Kiran Sawant
Silver Sports Club
"Very happy with Olympiados serving at 2 projects of  Silver Club. Looking forward to our association for our 3rd project".
"
Lakh sqft of Sports field developed
Customer satisfaction Rate
Olympiados has an energetic team of engineers and professionals to help realise your project with utmost professionalism.
Ready to Build a sports facility? Get a quote now!
Team Olympiados will be happy to help you assist and plan and execute  your sports infrastructure requirements.