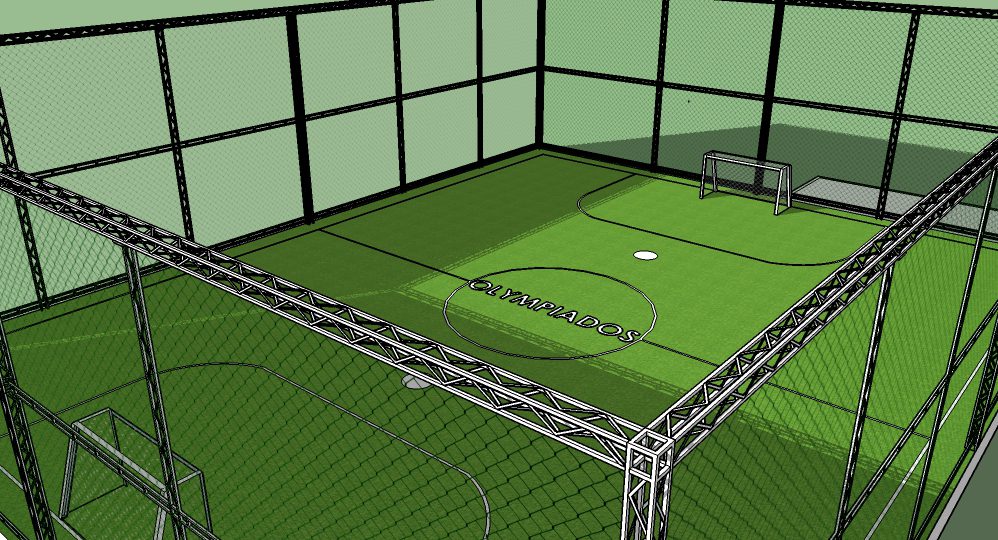 The emergence of Football Turf in India
In the past decade, the craze for football has been catching up in India, thanks to the ISL and the growing media influence. Due to the shortage of land and increase in interest in the game, the shorter game format, FUTSAL, has been introduced where 5-a-side and 7-a-side football is been played. In the past 5 years, the trend for this format is rising upward tremendously.
In recent times, football pitch floorings are made with synthetic turf or synthetic grass which is popularly known as artificial turf or artificial grass. Synthetic football turfs can be used to construct 5-A-Side, 7-A-Side or 11-A-Side football ground formats. These artificial turfs are largely preferred due to their low maintenance and cost-efficiency. The normal football field size, as per the FIFA standards it varies between 90 to 120 meters long and 45-90 meters wide. When it comes to the Futsal field, the turf size is not specified anywhere in an exact manner that should ideally be the futsal size. However, the entire Futsal pitch size can be vary based on the availability of space and convenience. Generally, 5 a side football field turf is built on a minimum of 5,000 sq. ft area however, it can be stretched up to 18,800 sq. ft area. Similarly, for 7 a side, football pitch length measured between 50 to 60 meters and width would be 30 to 40 meters.
Selection of the TURF…
There are many football turfs of different quality and various sizes, from 30 mm to 60mm, are available in the market. However, looking at the player's comfort, artificial grass with a pile height of 50 mm is much more preferred for football. This kind of grass has a third-generation system, wherein silica sand and rubber granules are placed in a certain proportion, which helps players to get a good grip while playing. Silica sand keeps the yarn straight and rubber granules give cushioning effect which helps to avoid injuries. The football artificial grass is durable if it's maintained well. The life of turf depends upon its regular maintenance. To keep it durable, a certain level of maintenance needs to be implemented at a specific interval. The grass needs to be brushed every now and then, in order to spread the infills evenly throughout the turf area. Also, the spillage of infills over the period needs to be taken care of. Generally, 5% of silica sand and rubber granules has to be refilled every 6 months. 
Best artificial turf for football should be sourced from a reliable football artificial turf supplier because football field installation is a skill that very few are mastered. Olympiados is a sports infrastructure company a turnkey sports contractor, who can give you a complete solution for your next Futsal Synthetic Turf requirements.