Shooting is a competitive Shooting sports infrastructure that involves tests of accuracy and speed proficiency using different types of guns such as air guns and firearms.
The Sports Infrastructure currently consists of three main disciplines- Rifle, Pistol, also Shotgun. Each discipline includes multiple events and requires a comprehensive infrastructure setup.
Locked Potential for sports infrastructure:
Shooting is a thrilling and rapidly emerging sport in India. Our country has always been consistently performing well. Basically, there is a lack of proper infrastructure for the sport and it is mainly restricted to metro cities. Some find the sport expensive while others cannot access due to lack of sports facilities and infrastructure. But still, with all the restrictions, Indian shooters have been outstanding at national and international competitions.
Looking at such immense enthusiasm of Indian shooters, With the right set of Infrastructure, equipment, training, and proper funding, it will be a bullseye for the up-and-coming shooters.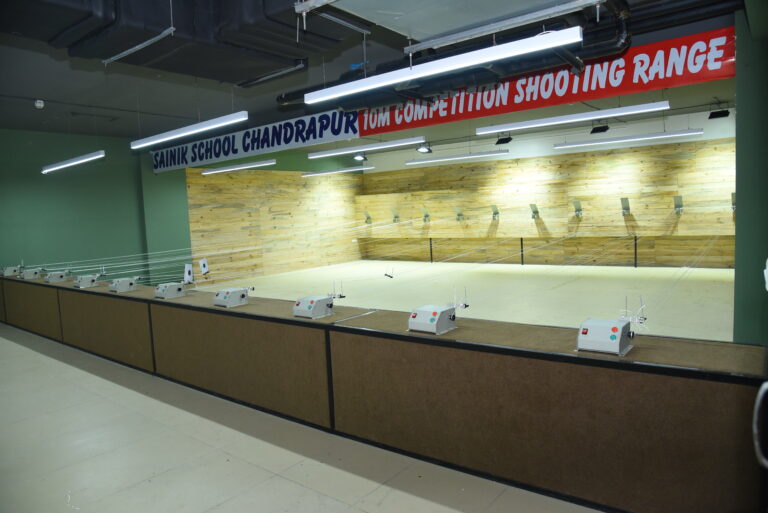 Ground Reality:
Other countries like Australia, China, USA, and western European countries invest a lot in sports infrastructure through public and private channels.
• USA invests in sports infrastructure and it is an integral part of their educational system.
• China started investing substantially since 1995 under their National Fitness Programme.
So India is in need of proper infrastructure. In India, the investment is mainly seen through CSR activities of companies but Our country needs to broaden the spectrum through Public and private domains in this niche sector.
Our country is filled with talented players. Indian shooters have outperformed competitors with limited resources. In fact, India has one of the maximum number of Olympic medals in Shooting.
Services we provide:
Olympiados is a turnkey contractor and we build shooting ranges from scratch to finish.
Olympiados builds complete shooting ranges and also supply shooting range equipment.
Olympiados does all kinds of indoor shooting ranges all approved by international shooting sports federation.
Olympiados provides proper solutions to a built outdoor shooting ranges as per the international standards.