Winter sports Infrastructure and their development in India
Winter sport or winter games are sports that are played at a competitive level, these sports are played on snow or ice. Traditionally these sports were played only in areas with snowfall but artificial snow or ice has opened doors of opportunity and gives more flexibility for the sport to develop. Artificial ice can be used to make ice rinks for sports like ice skating , ice hockey , broom ball ( indoor and outdoor )and spongee in milder climates. Winter sports have their own major events like the Winter Olympics and winter Universiade.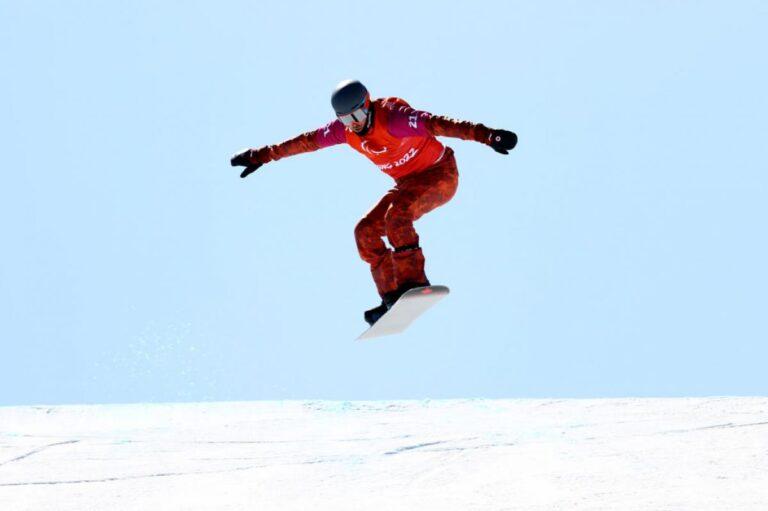 History of winter sports
Snow or ice during the winter time has enabled sliding as a means of transportation, using sledges, skis and skates. This led to different pastimes and sports being developed of sports in winter season as compared to other times of the year. winter sports are popular in countries with long winter seasons.
India
India – The hub of winter sports in India is Gulmarg. If India plans on winning medals at the Winter Olympics, development of a winter sports facility in the country is a must . India Is a country full of different regions , with the Himalayan range in the country there are certain states in India like J&K , Himachal Pradesh , Uttarakhand , Arunachal and Sikkim that receive natural snow fall .
India has huge potential when it comes to winter sports , certain Indian Athletes like shiva Keshavan has already represented India at 6 consecutive Winter Olympics and is one of the most decorated Olympian form India . In the recent versions of Winter Olympics India has had a few Olympians participating in the games .
Gulmarg is the best tourist destination of country in terms of winter sports . With each day a new sport is introduced in Gulmarg, with an aim to make Gulmarg an international centre for winter sports. The region has the best infrastructure in the country for winter sports. Some areas in the country lack facilities like a chairlift and don't have the instruments to make the ice compact. So, Gulmarg was above par. And if we keep having more events and tournaments.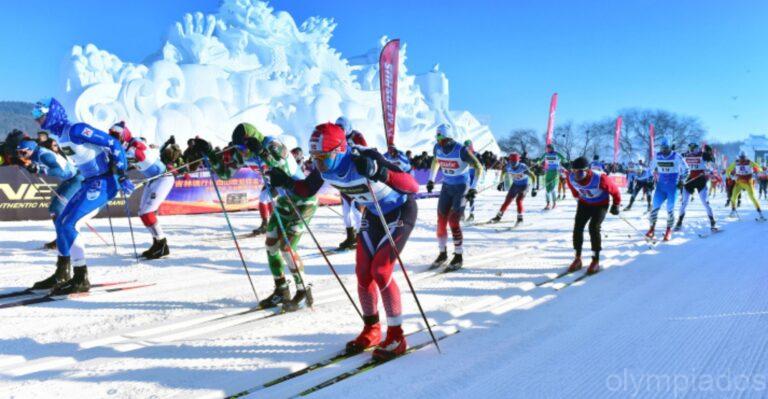 Development in Leh Region
The Department is constructing Ice Hockey Rinks at all the 10 Sub-divisions of Leh Ladakh and Kargil region. Till now, 20-30 % has been completed.
• Construction/repairing of ponds with stand facilities for Pond Hockey at all the 31 blocks Of UT Ladakh.
• Construction of Multi-Sports complex in Leh and Kargil. In this context , the executing agency will prepare a master plan to number of sports complexes in Leh
• Sports Hostels are being constructed and facilities are being made for training in Leh Ladakh and Kargil.
• A Winter Sports Academies is being constructed at Zanskar and Drass which will attract and promote tourism in winter regions .
The department has also purchased archery, gymnastics, Ice hockey, and other sports equipment worth 1.58 crores which will help in developing the performance of the players.
Recent development
Khelo India winter games
Khelo India was about summer games. However, since winter sports came into the picture, The whole nation is now aware of it. Thanks to the media nowadays, South India athletes too are venturing to the north to take part in these winter sports and train their kids about skiing. Even this time, we saw athletes from Odisha and West Bengal who were highly interested in these sports. Khelo India has been a game changer and helped to inspire many athletes all over the county.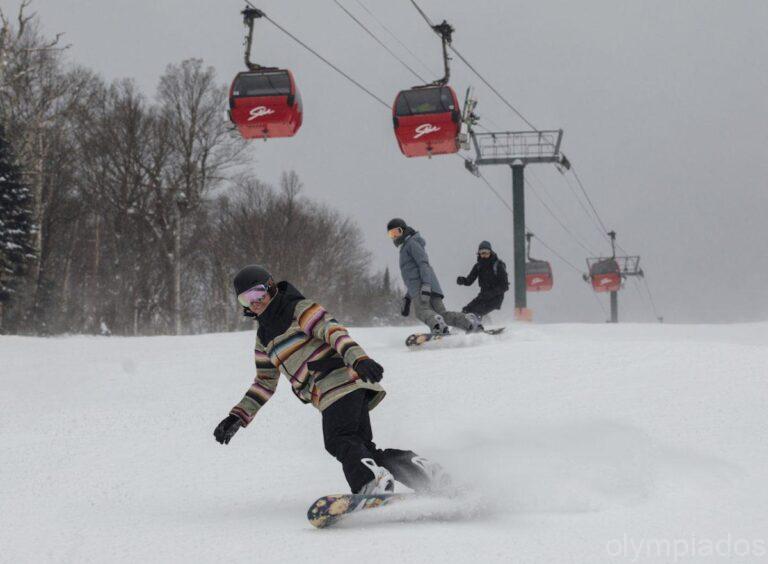 Current sports infrastructure issue faced in the country
Sports infrastructure is currently the most significant challenge faced by any winter sports athlete in the country. Athlete hiking on foot since even today. As a result, training period is shortened. While energy should be used going downhill during skiing, most of it is wasted on hiking uphill. The same is also the case in some of the national championships, as athletes' hike on our own.
Also for training athletes go to Europe, it is expensive that results in shorted stays like a month or two.  if the government supports by developing skiing resorts in Jammu and Kashmir and , Himachal Pradesh Uttarakhand, along with proper coaches from Europe and decent technical programs, Athlete's would not need to travel to Europe for appropriate training.
By providing proper infrastructure within the country and by making the most out of the cold climate within our country , India can become a breeding ground for champions in winter sports .
Solution
India needs to have proper sports infrastructure like skiing resorts with cable or gondolas  to carry Athlete up the slopes for skiing. We can develop artificial ice rinks in regions which have a hotter climate – sports like ice skating , figure skating and ice hockey can be played in such areas .
There is a need to develop tracks for winter sports like luge and skeleton and bobsled ( these are all Olympic Games ). Top sports contractors should be contacted to create desired infrastructure for winter games.
By providing proper infrastructure and training facilities India can win medals at the international level and develop winter sports.